Auxliary Equipment
POND 12 - AUTOMATIC SCALE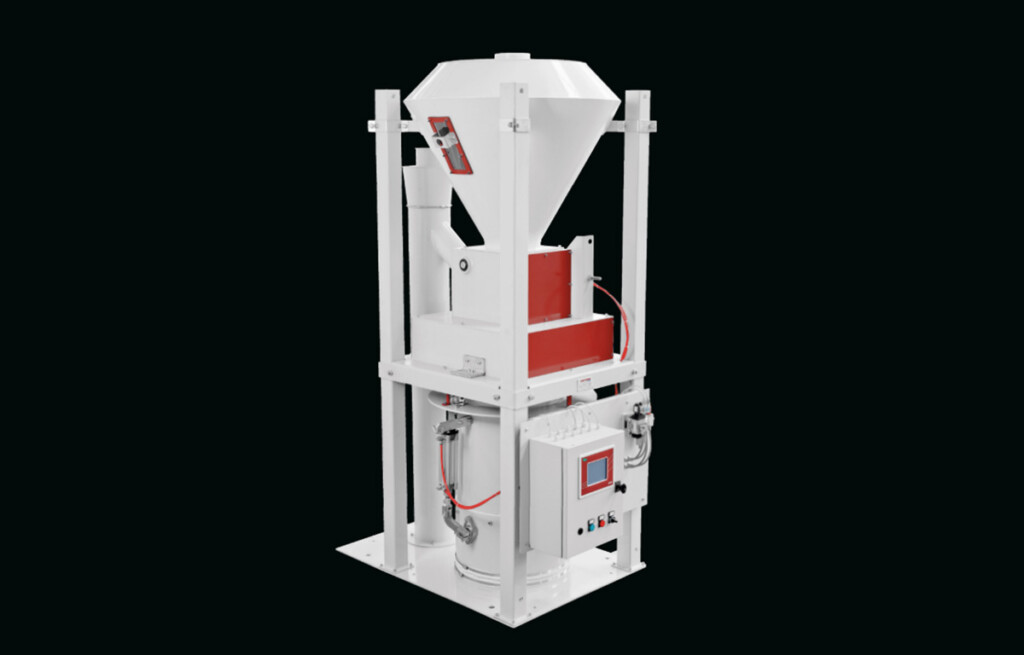 Machine designed for weighing products in continuous flow.
Materie prime
Durum
Maize
Oat
Rice
Soft wheat
Description
The POND 12 features a loading hopper, a gravity feeder, a weighing container and a dumping hopper.
The loading hopper is linked to the gravity feeder through an electropneumatic slide that regulates the product flow. The opening on the slide allows the product to enter the weighing container, which is suspended through a loading cells system. Once the prefixed set-point is reached, the slide closes and the weight is calculated. The product is then unloaded on the hopper.
With products poorly flowing, like flours, the dumping hopper is equipped with dosing valve with variable speed. On the other hand, when products tend to flow more nicely, like grain, the dumping hopper is equipped with a manual adjusting slide gate. The weigher is features an electric panel to control the weighing process, which has control unit, allowing for easy and flexible control of the parameters.
The structure guarantees the highest product flow and it features dedicated painted steel parts for food contact.
Contact us for advice
Our specialized consultants are available for a no-commitment meeting in which to listen to your needs and evaluate the technologies best suited for your production objectives. 
CONTACT US