Rice Equipment
SBR-SP80-4 - PADDY SEPARATOR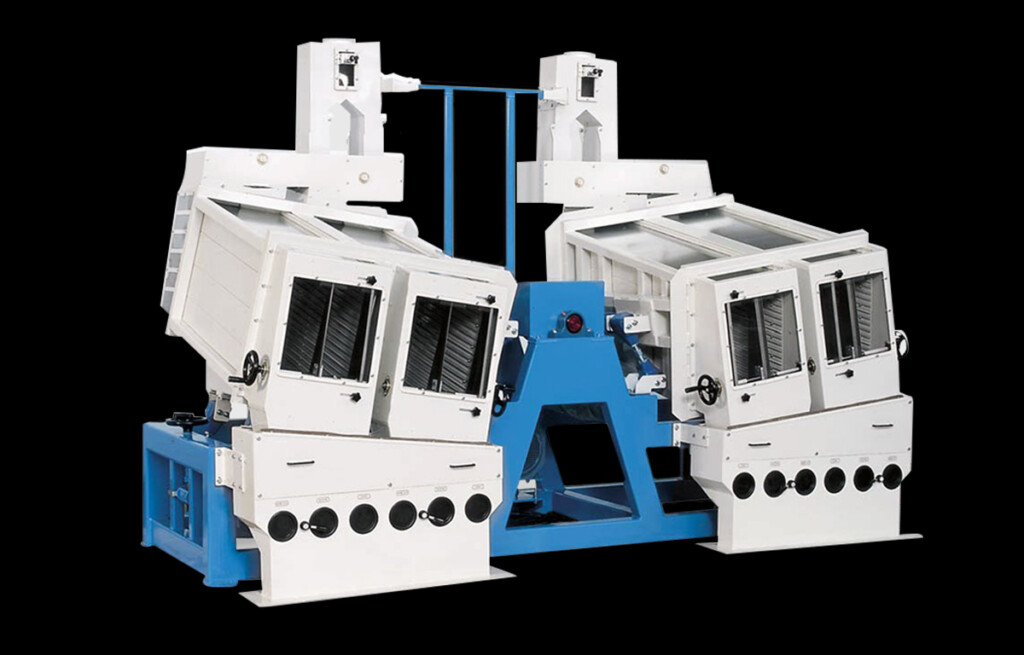 Machine designed for optimum performance, durability and sanitation. It allows for improving rice milling yield by separating paddy from pure brown rice.
Description
The Paddy Separator aims at obtaining a separation in three fractions: paddy, brown rice and a mix of both. Products are then unloaded in three distinct exits and they proceed to the next process phases. Paddy goes back to the roller dehusker, the mixture of paddy and brown rice is then reconducted to the feeder of the Paddy separator for an extra classification. Brown rice is sent to the calibrating and whitening phases.
The main features of SBR-SP80-4 are its efficient separating performances, and the comfortable access to the various parts of the machine for maintenance and cleaning out purposes. This PADDY SEPARATOR is capable of processing a mixed flow of paddy and brown rice to separate it into three distinct grades: paddy, a mix of brown rice and paddy, and brown rice. These grades are discharged through three different outlets, paddy is routed to the paddy husker, the mix is recycled to the paddy separator inlet, while brown rice is fed to the rice whitening machine. The efficient grading performances of this paddy separator, allows for producing pure white rice without mixtures of paddy also when utilising low pressure whitening machines, that increase the milling recovery rate with minor rice breakage.
Machine performance
• Compact design for high capacities.
• Sturdy construction for safe and stable grading performances.
• Automatic machine stop in case of product shortage at the inlet.
• Handy sampling port with change-over valves for taking product samples.
• Direct inspection window for checking grading efficiency.
• Accurate and reliable separation performances, designed for separating long and short grain paddy from long grain and short grain brown rice.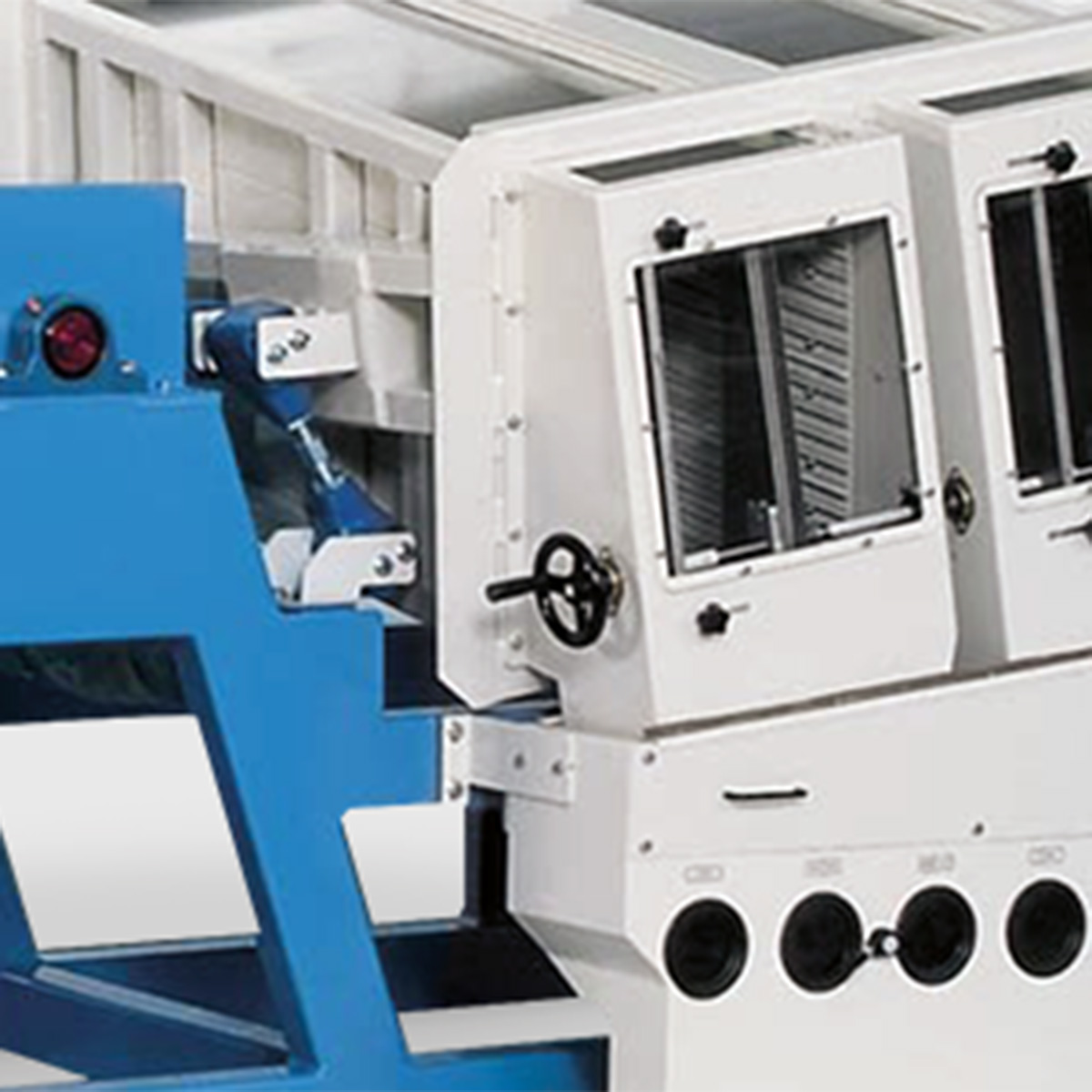 Contact us for advice
Our specialized consultants are available for a no-commitment meeting in which to listen to your needs and evaluate the technologies best suited for your production objectives. 
CONTACT US