INNOVATION NOURISHES THE EFFICIENCY.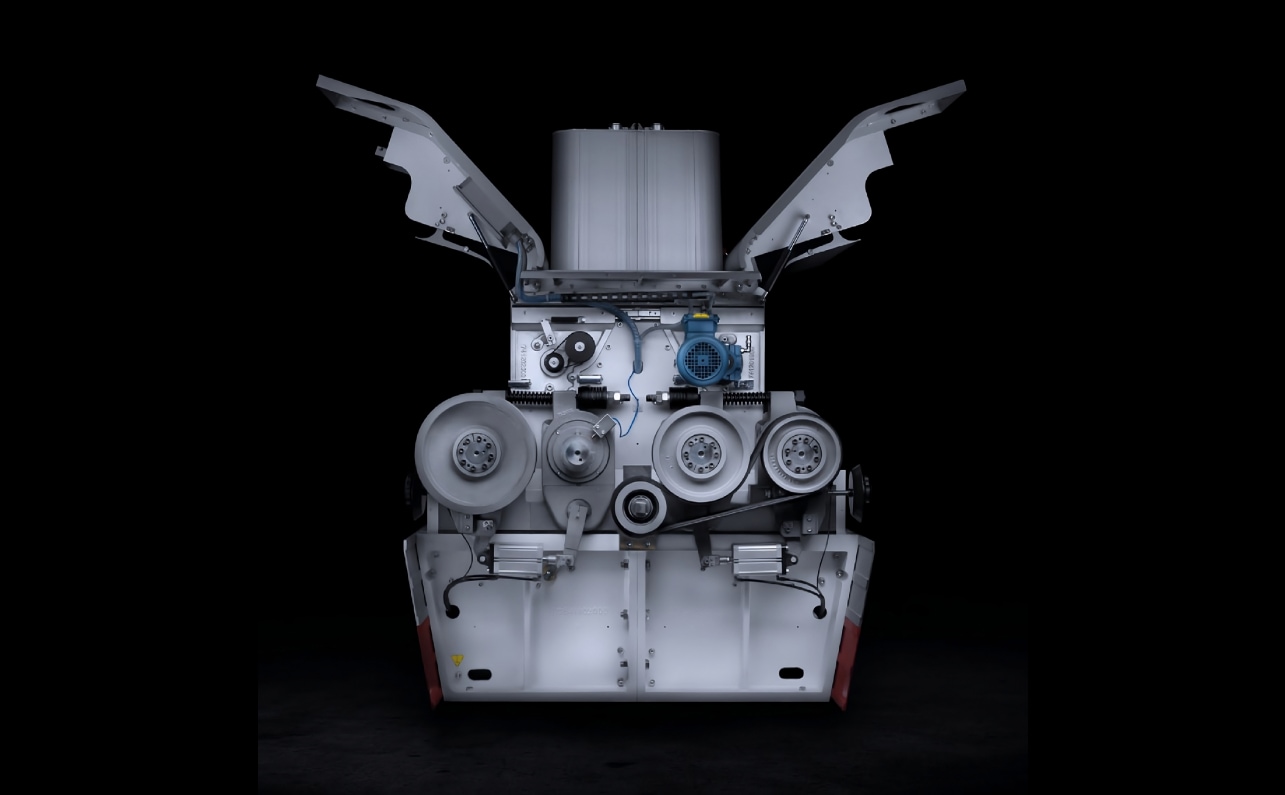 CONVERSION OF RAW MATERIALS, STORAGE SOLUTIONS, LOADING AND UNLOADING SYSTEMS: FOR OVER 90 YEARS WE INNOVATE THE MILLING AND FEED MILL INDUSTRY, CREATING COMPLETE PLANTS AND EQUIPMENT FOR EACH PHASE OF THE PROCESS. OUR TECHNOLOGIES STAND OUT FOR PRECISION AND EFFICIENCY, MAKING US TODAY A LEADING GLOBAL PLAYER.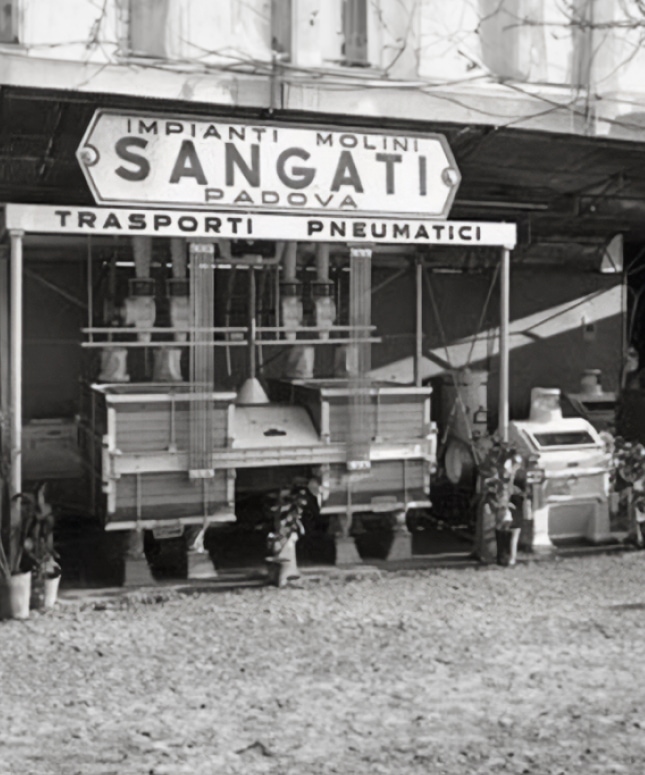 Our story begins in the 1920s, with the founding of Golfetto, a company based in Padua and specialized in the development of cereal processing plants. In 1929 was founded Sangati , a reality that just in few years bacame a prestigious brand in the milling industry.
Contact us for a consultation
In 1952 Berga SpA is established, a company affirming itself as a leader in designing and manufacturing miling plants, feed mills and cereal storage and handling systems. In the late 1980s, Berga acquires Sangati. The era of automation and digitalization begins. In 1997, the final merger between the two companies takes place: Sangati Berga is born.

OVER 90 YEARS OF GLOBAL GROWTH.
With the beginning of the new millennium, Sangati Berga acquires 50% of the capital of Golfetto SpA. GBS Group SpA is born, and the need for a restructuring that can best integrate the technological capabilities and engineering know-how of the two entities becomes apparent. In 2010 Pavan Group acquires GBS, giving birth to Golfetto Sangati. In 2023, after further consolidation of the corporate structure, the new brand Golfetto Sangati Industries comes to life.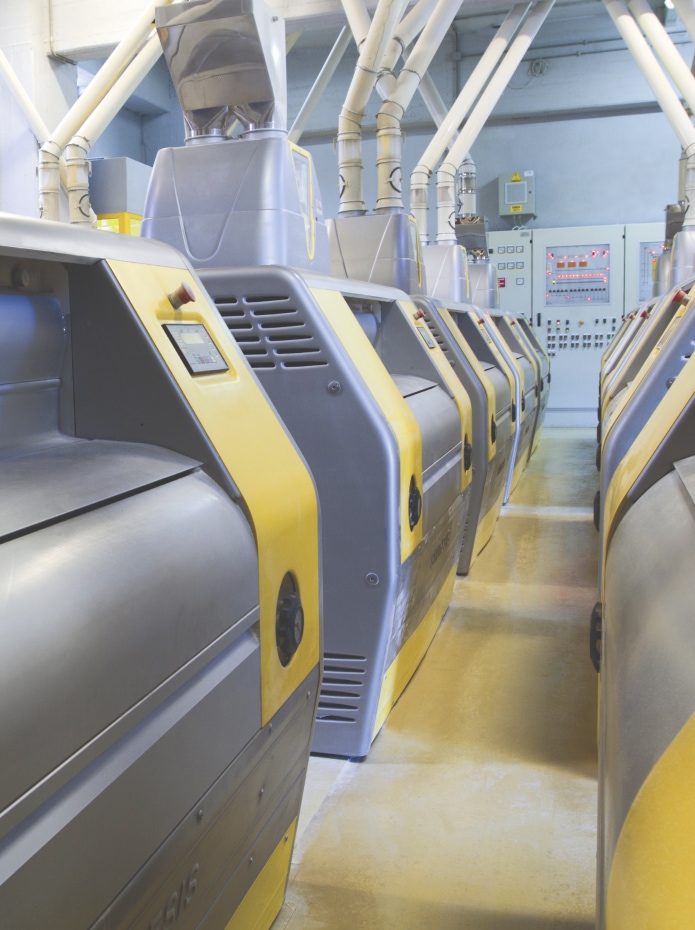 WE MILL VALUABLE RESULTS.
20.000 m² of production facilities
5.000 plants delivered
130 Countries served.
30 specialized engineers.
We are among the leading companies in the field of milling engineering and grain handling. Our headquarters are located in the heart of the Veneto region, one of the most developed areas in Italy. Our plants employ more than 100 people active in multiple areas of intervention, from design to installation. Engineers and technicians form a group of 30 designers capable of developing cutting-edge technologies and plants.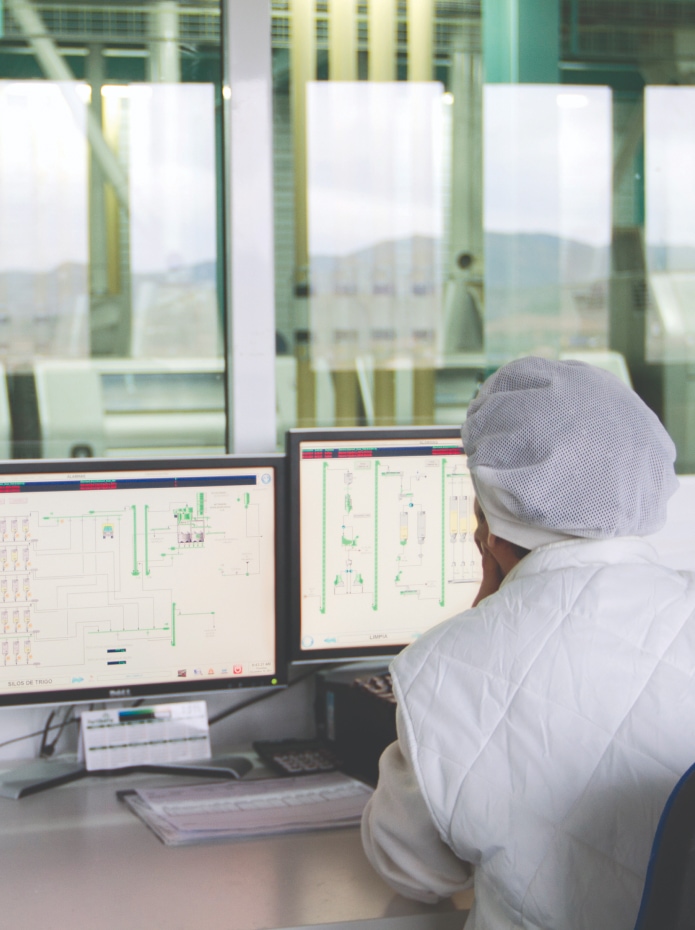 TRUST IS THE MOST VALUABLE RAW MATERIAL.
We believe in expertise and the need to provide products that are the result of a shared vision with our customers. No matter the size or value of the project, we always invest all our resources, technical and human, to find innovative solutions that strive for excellence.
The result of this commitment is the trust from the many clients who have continued to choose us as their partner for many years. But not only that. The centrality of people and the importance we place on relationships are evidenced by a steadily growing internal team.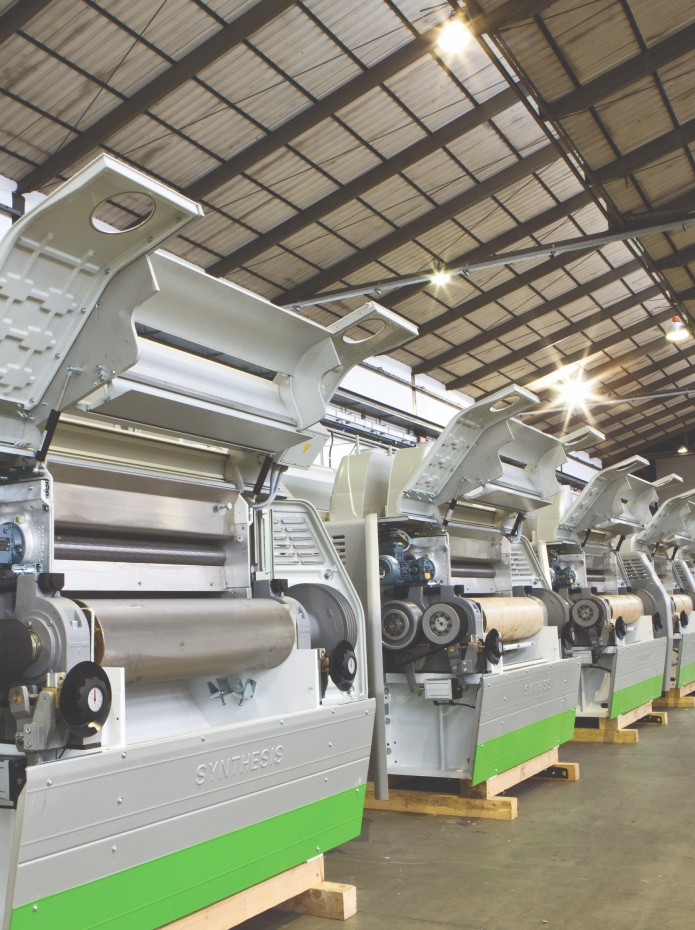 PARTNER LISTENING TO EVERY NEED.
Our mission is to provide the most advanced technologies to enable our customers companies to reach their full potential. We own the necessary skills and structure to present ourselves as the ideal partners in the development of the most ambitious projects. Feasibility studies, in-depth technical analysis and ongoing consulting: we are always at our customers' side to provide the most suitable solutions.
TURN-KEY AND EFFICIENT SOLUTIONS:
Milling plants for soft wheat and durum wheat processing.
Milling plants for maize processing.
Milling plants for rice processing.
Milling plants for rice processing.
Feed mills.
Harbour loading and unloading systems.
Storage systems for raw material and finished products.
Over the years, we have always invested in our production strenght, developing processes and skills to meet every demand. Our work complies with the strictest hygiene and safety standards, while the quality and strenght of our products are guaranteed by the rigorous tests carried out by our R&D department.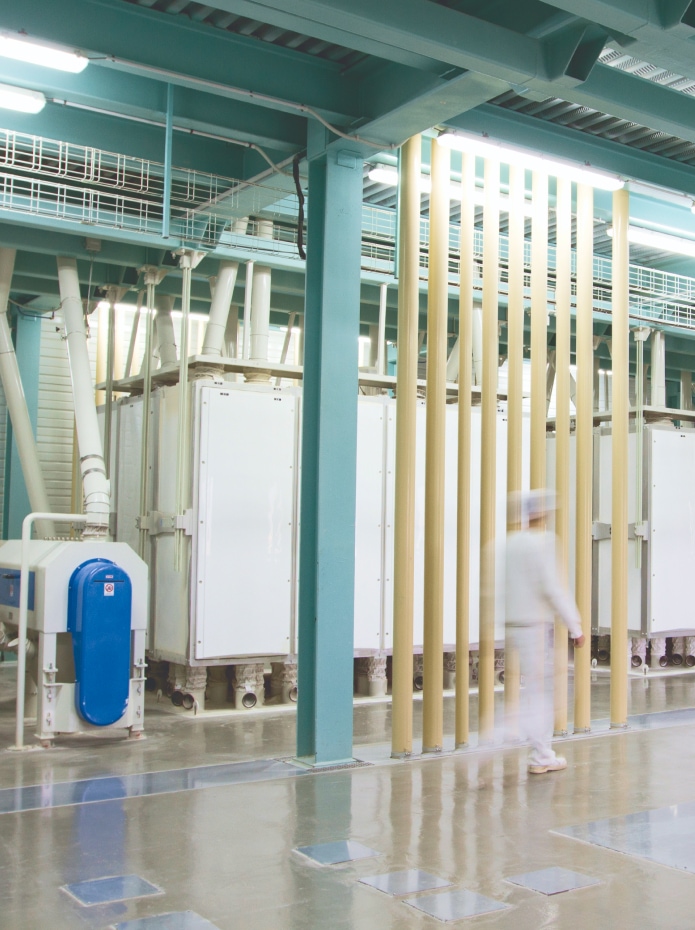 CONTINOUS AND FAST ASSISTANCE.
To ensure a proper operation of equipment and plants, we offer an always updated and available consulting and training service . The widespread presence in the areas of the world in which we operate, ensures a timely and personalized assistance that can meet any need. In addition, thanks to periodic the diagnoses carried out by our specialized technicians, we prevent any critical issues and we work to ensure the plant production continuity.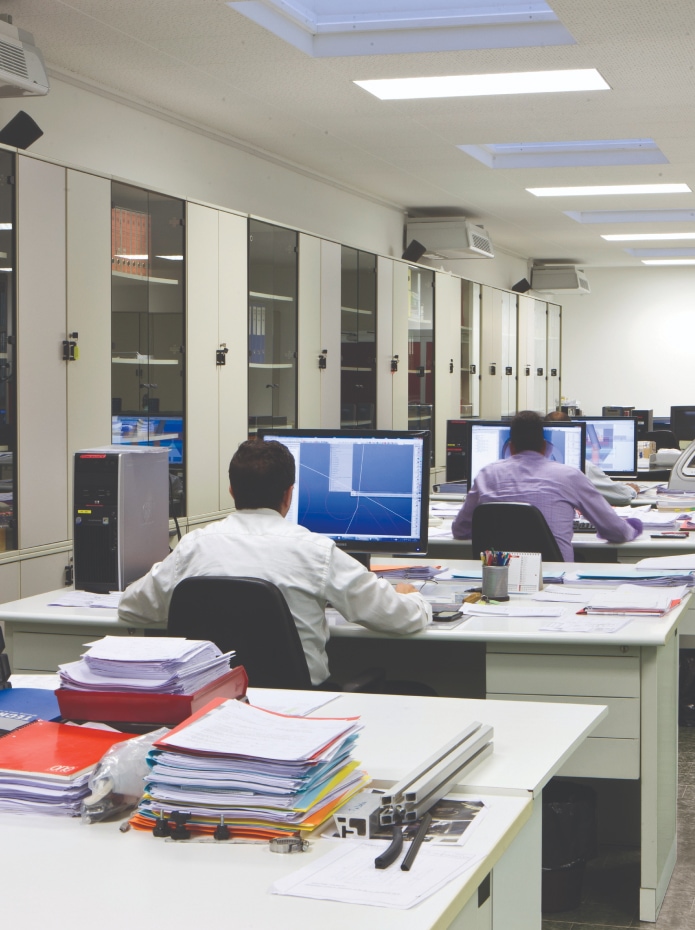 ORGANIZATIONAL STRUCTURE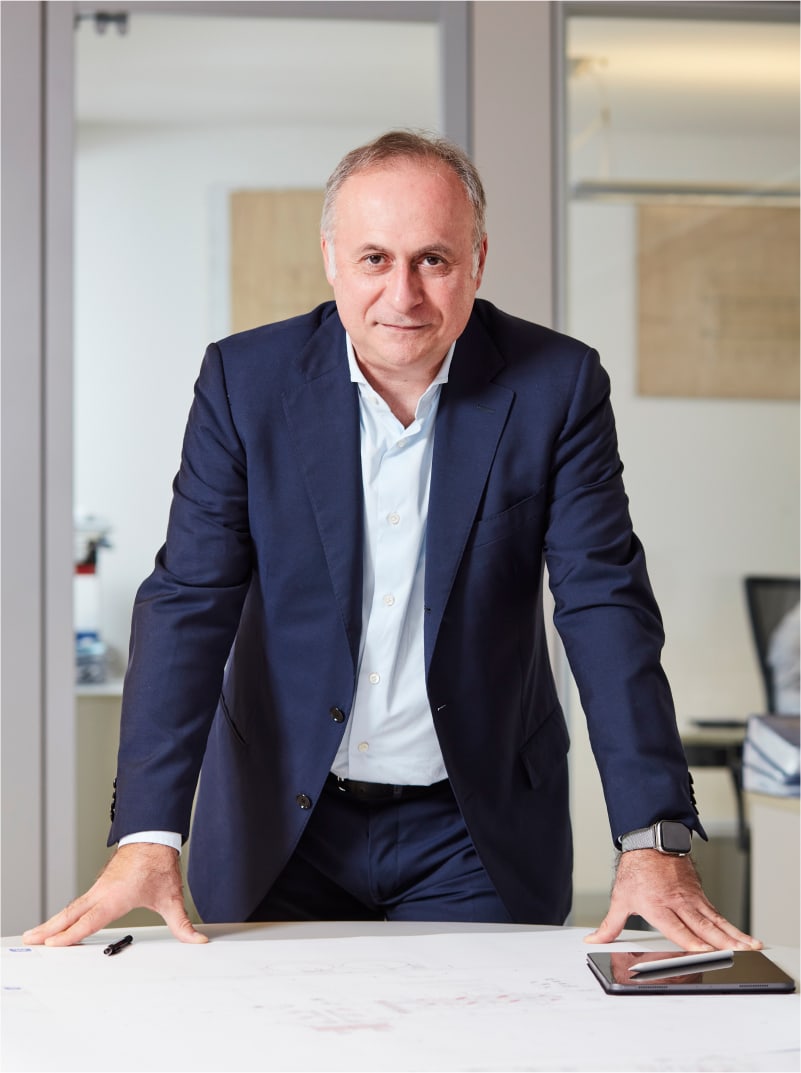 Luca Michelon
Chief Executive Officer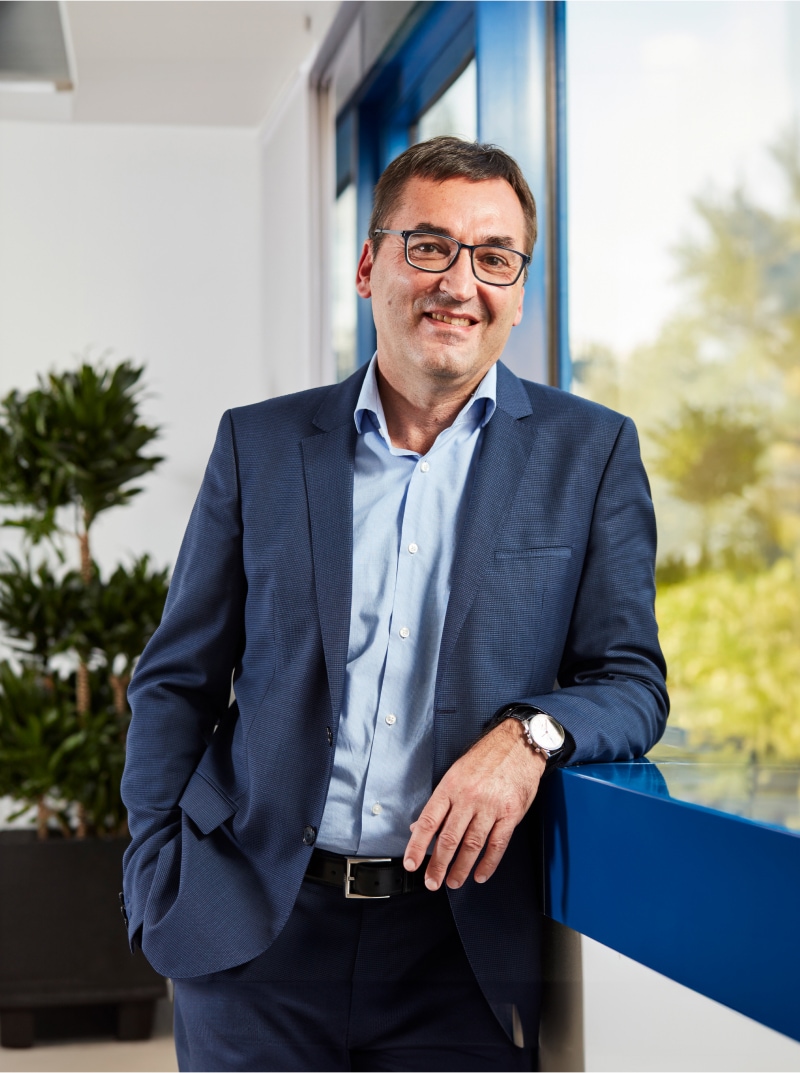 Luca Giacomazzi
Chief Operating Officer
ENGINEERING DEPARTMENT
Chief Technology Officer
Carlo Silvestrin
Head of Mechanical Engineering
Department
Francesco Nandi
COMMERCIAL DEPARTMENT
Area Manager
Gianni Polin
Sales
Filippo Canova
Sales Assistant
Eleonora Rubinato
Sales Assistant
Livia Bozzolan
AFTER SALES ASSISTANCE
Manager
Roberto Naso
SPARE PARTS DEPARTMENT
Manager
Antonio Tentonello