Milling Equipment
GTCL - BRAN CUTTING MACHINE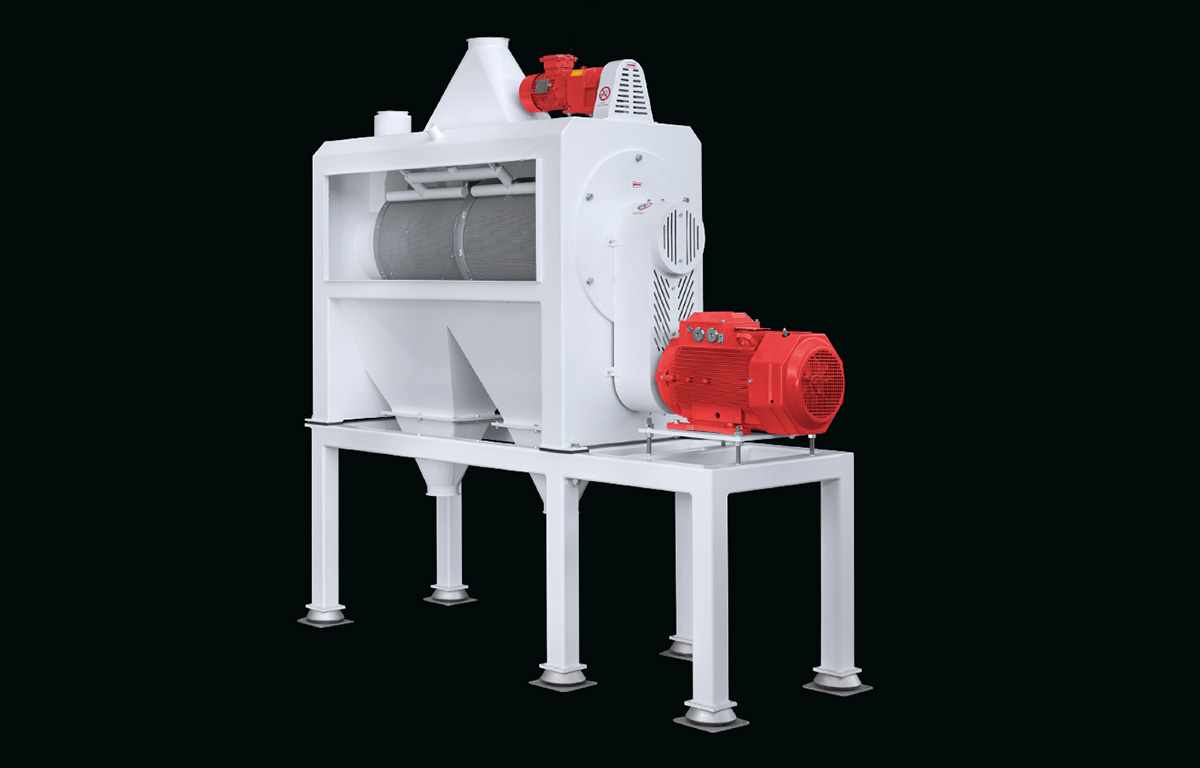 Machine designed to crush the bran, reducing the granulometry of the bran from 700-800 to 250 microns in one single process, producing a homogeneous wholemeal flour suitable for the requirements of the food processing industry.
Materie prime
Durum
Maize
Oat
Rice
Soft wheat
Description
The product enters the machine from the top, it is centrifuged by the rotor and simultaneously pushed on in order to evenly distribute it on the surface of the steel mantel, which is particularly hard and strong. The particles obtained from the grinding at "optimum" size, are forced to go through the mantel. This happens because of centrifugal force and the air flow created through aspiration.
In order to achieve maximum results in terms of performance, it is necessary to evacuate the grinded product through a pneumatic transport line.
The mantel is cleaned through a rotating brush and a high-speed air flow. Moreover, the machine is in food-grade steel steel allowing for food contact.
Contact us for advice
Our specialized consultants are available for a no-commitment meeting in which to listen to your needs and evaluate the technologies best suited for your production objectives. 
CONTACT US