Milling Equipment
MODULO - PLANSICHTER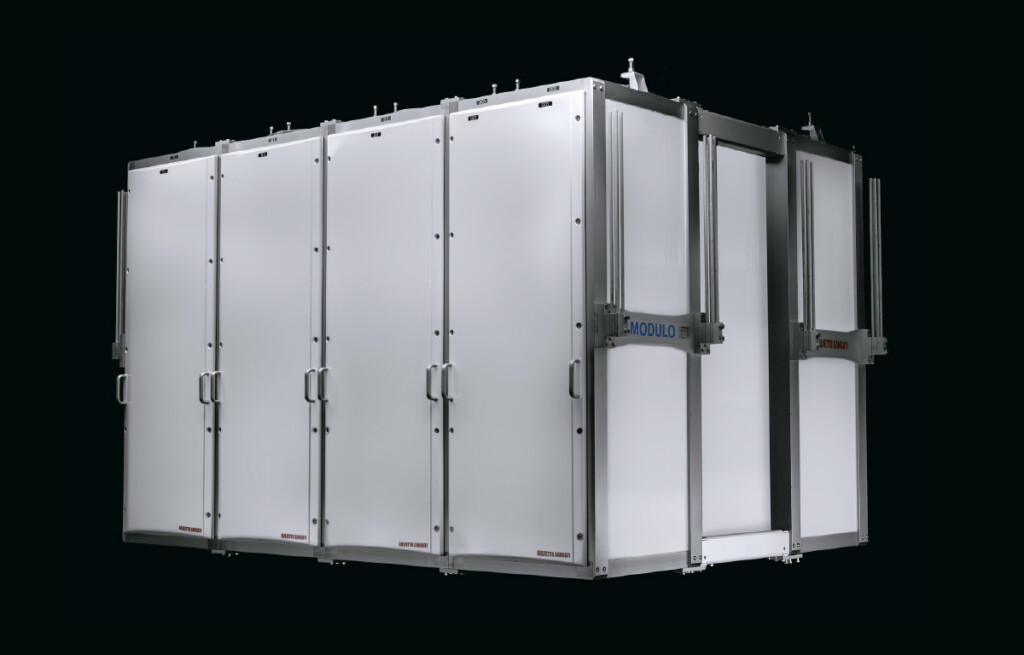 Machine designed to classify intermediate products in the milling phase through sieves placed one on top of the other.
Materie prime
Durum
Maize
Oat
Rice
Soft wheat
Description
MODULO is made of single independent cubical modules. The framing packs are mounted inside the modules and properly coated. At the center of the machine there is a central movement called flywheel, moved by an electric engine. The product enters the single modules, in continuous movement thanks to gravity and mechanical oscillations. It then goes through single framing packs and the sieved products are dampened in the bottom openings, which are placed at the bottom of the chutes.
Because of the numerous options of sieving schemes, the sieving pack composition must be always agreed with the manufacturer, in order to optimize machine performance.
The Plansichter structure is composed of single channels in extruded aluminum compatible with food products to support the sieves, which differentiate in centrals and laterals. Moreover, it features a central flywheel holder, a gear motor equipped with linking accessories and top and bottom plates with dedicated screws to link all the channels with the central structure.
Key features
• Modular and separated self-carrier channels in different quantities (2, 4, 6, 8, 10) with reduced footprint and high
efficiency, in order to ease the shipping and installation process;
• Channels completely covered with dedicated ABS-PMMA material for food products, with high flow coefficency. Closing doors in
ABS-PMMA as well;
• The walls are insulated in order to avoid thermal shock, preventing moulds formation and reducing machine noise;
• Gear motor placed outside the machine in order to guarantee easy access and in compliance with the ATEX regulation;
• Great sturdiness while moving and increased fixing security;
• 10 channels MODULO has a reduced footprint because of their perimetral placement along the central structure;
• Framing packs are in antistatic, wear-resistant and plastic material, allowing food contact (tested in laboratory).
Machine performance
• Possibility to add up to 30 frames on a single channel;
• Sieving surface of a single frame 0.42 m².
DOWNLOAD DATA SHEET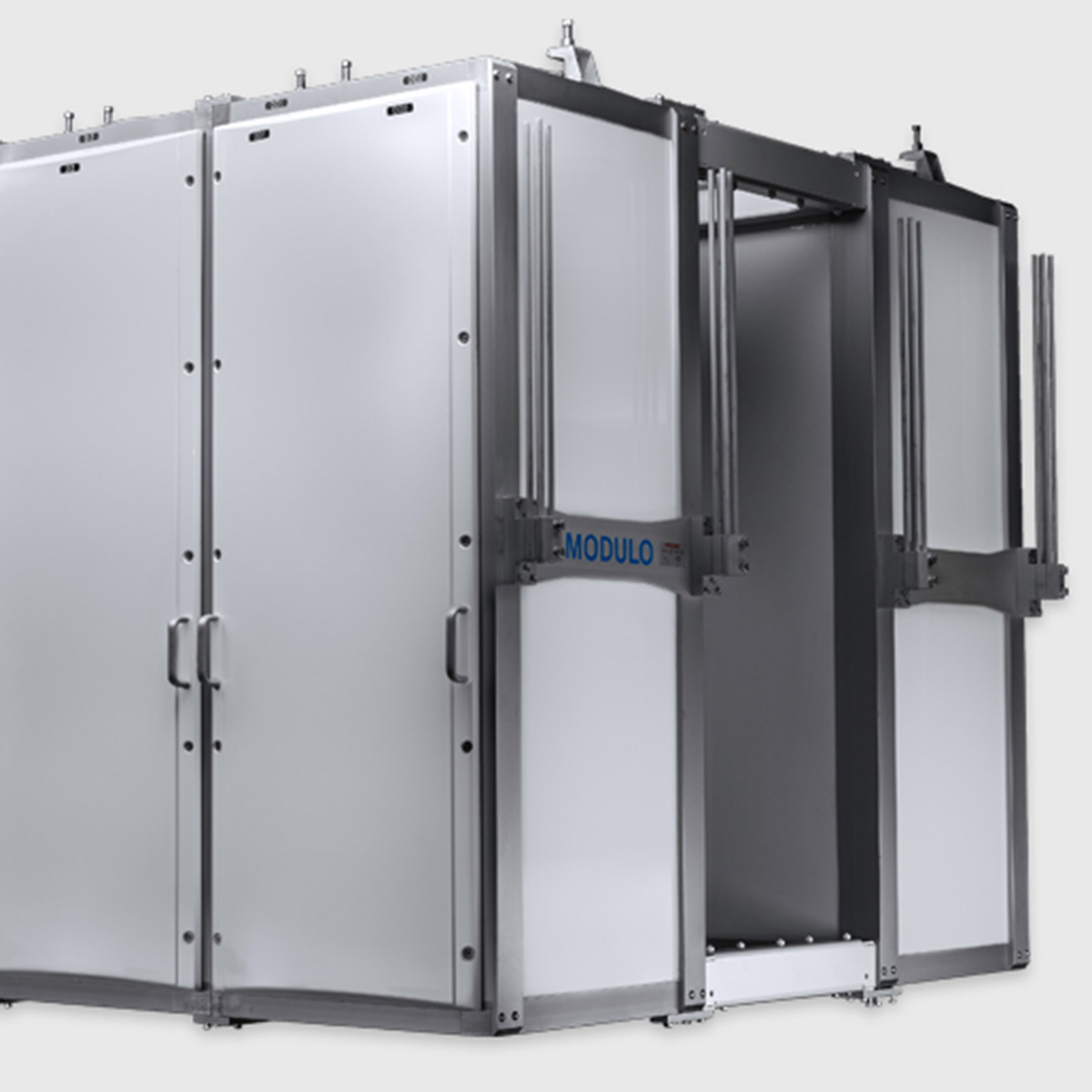 Contact us for advice
Our specialized consultants are available for a no-commitment meeting in which to listen to your needs and evaluate the technologies best suited for your production objectives. 
CONTACT US