Milling Equipment
PURISWING - PURIFIER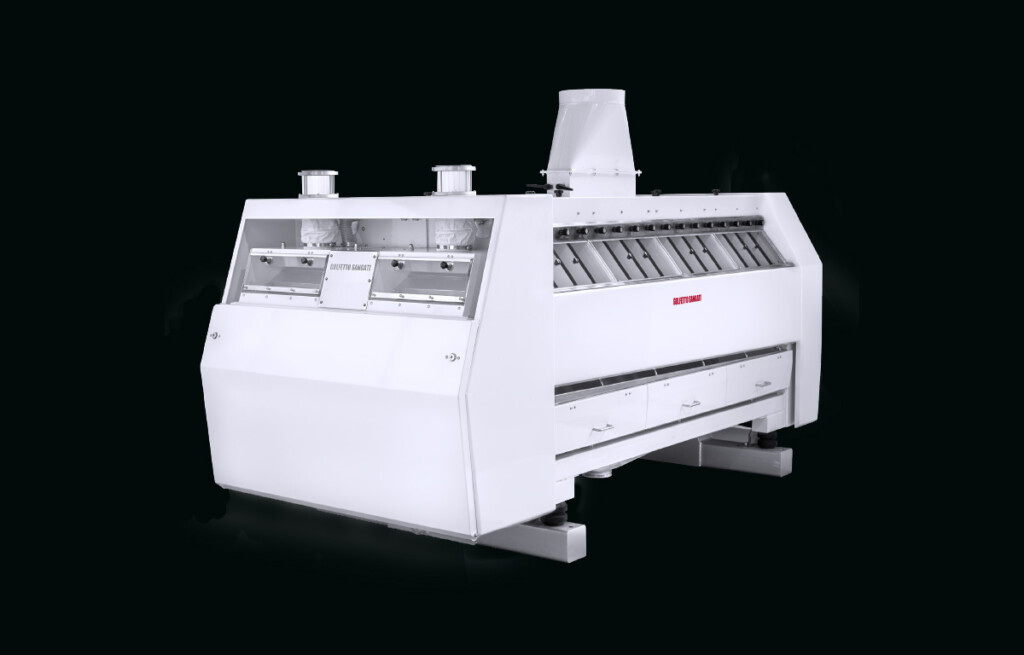 Machine designed to clean products coming from the Plansichter, in order to select semolina with different granulometries.
Materie prime
Durum
Maize
Soft wheat
Description
PURISWING -Purifier has a steel static structure, which features rubber anti-vibrators that sustain a vibrating body controlled by motor-vibrators.
Product falls in the feeding box where it is evenly distributed on the entire sieving width. An aspirating air flow runs through the sieving area, favoring product stratification and selection. This happens thanks to the vibration effect and the pre-dryer inclination, which divide the product into a part that goes through the sieves and one that reaches the waste chute. The latter contains a series of moving flaps that allows to differentiate the waste destination according to diagrammatic needs. Semolina that went through the sieves can be directed to the chosen unloading chute, thanks to the overturnable. The air that enters from the pre-dryer sides goes through the sieves where product runs, is regulated by activating the throttle valve placed on the vent. The central air intake guarantees a better distribution on the sieves.
The vibrating structure and the frames are in electro welded steel, guaranteeing no product stagnation and allowing for easy access during the washing process.
Contact us for advice
Our specialized consultants are available for a no-commitment meeting in which to listen to your needs and evaluate the technologies best suited for your production objectives. 
CONTACT US