Cleaning Equipment
SPR - PRE-CLEANING SEPARATOR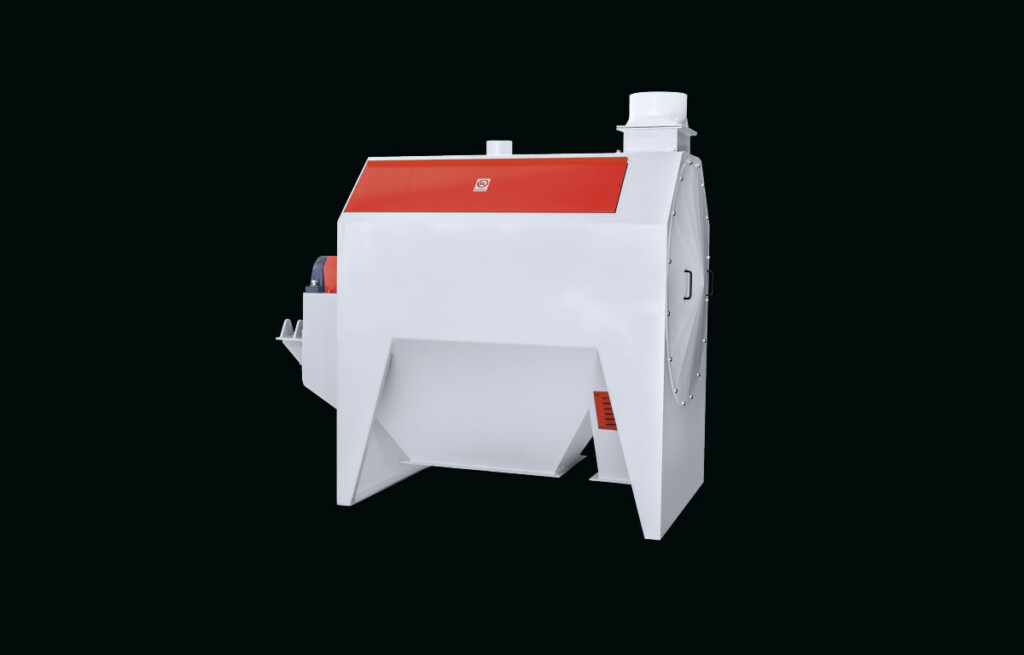 Machine designed to separate cereals from big foreign bodies: paper, board, stones, iron pieces etc.
Materie prime
Durum
Maize
Oat
Rice
Soft wheat
Description
The SPR features a metallic box inside of which there is a wire mesh cylinder with a special screw fixed on the internal side of the cylinder. The product enters from the top part of the machine and it is directed towards the central part of the rotating cylinder.
The conic shape and the cylinder rotation ensure that impurities are dumped on the dedicated exit. On the superior part of the machine there is a dust-air inlet to link the vacuum system.
The SPR structure includes a helical bevel geared motor, directly coupled to the driving shaft of the internal cylinder.
Being painted with steel treated with proper paint there is no risk of contamination for the food products.
Nella parte superiore della macchina è sistemata una presa per il collegamento all'impianto di aspirazione.
Contact us for advice
Our specialized consultants are available for a no-commitment meeting in which to listen to your needs and evaluate the technologies best suited for your production objectives. 
CONTACT US