Cleaning Equipment
VIBROBLOCK VB - VIBRO SEPARATOR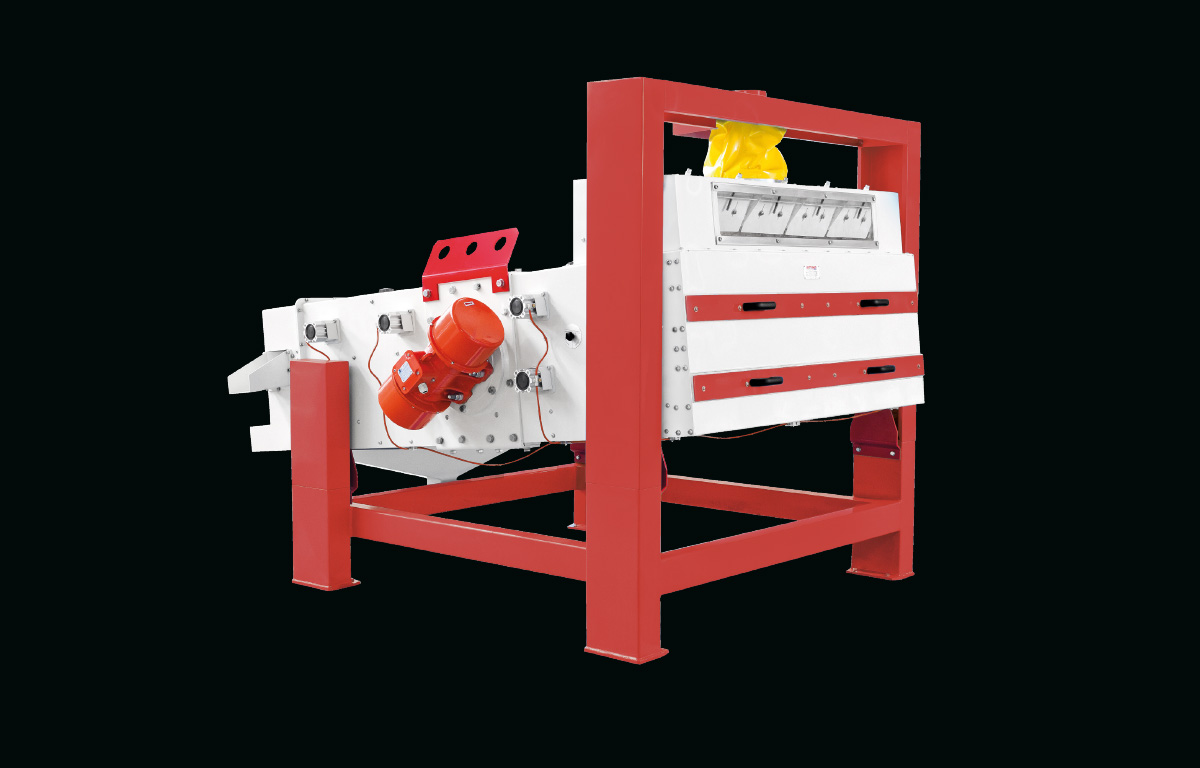 Machine designed to eliminate large impurities from different kinds of cereal.
Materie prime
Durum
Maize
Oat
Rice
Soft wheat
Description
Before falling on the top sieve, the manual slide with micro adjustment evenly distributes the entering cereal flow on the whole machine width. The cereal goes through the top sieve, which is garnished with a perforated plate, and thanks to the vibrating movement and the sieves inclination, the foreign bodies and impurities (having a bigger size than the kernels) are left out. The grains going through the holes in the plates, fall on the sieve below.
The frames inferior part is equipped with a sheet that allows the impurities that are smaller than the grains to be gathered and dumped to the bottom of the machine. The sieving body is completely closed, so the machine only needs to be aspirated from the unloading point, in order to keep the pressure low and avoid powder contamination.
The VIBROBLOCK VB is in food grade painted steel which is suitable for food contact.
Strengths
• Double tubing feeding pipe at the inlet, for machines with high capacity;
• Manual slides with micro adjustment that distribute the product entering;
• Pneumatic stop of the frames to facilitate extraction;
• Greater possibility of machine inclination during product launch.
Contact us for advice
Our specialized consultants are available for a no-commitment meeting in which to listen to your needs and evaluate the technologies best suited for your production objectives. 
CONTACT US