Cleaning Equipment
BI-MIX - INTESIVE DAMPENER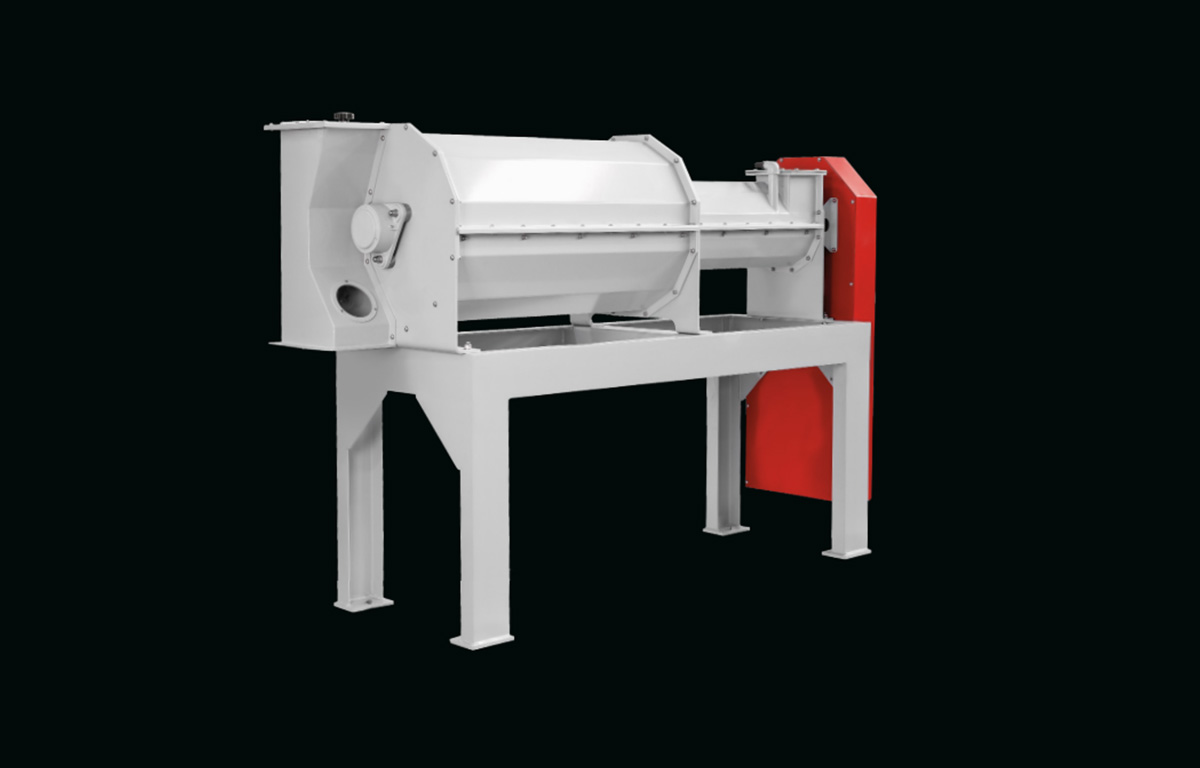 Machine designed to uniform and mix the absorption of water added to wheat, resulting in better wheat tempering and reduction of conditioning over time.
Materie prime
Durum
Maize
Oat
Rice
Soft wheat
Description
BI-MIX Intensive Dampener is in stainless steel and it is made of two polygonal boxes of different size and a rotor with blades placed to form a pushing coil at the entrance, and a series of mixing blades with adjustable inclination. While the blades push the cereal towards dumping nozzle at the top, a part of the grains falls back, mixing again with the ones going upwards. This causes friction which facilitates water absorption. BI-MIX is equipped with two slides to keep the grain before it can exit. The remaining time variation and the continuous frictions allow for a homogeneous penetration of water in the wheat kernel and short conditioning times. A dosing system with flowmeter is paired to the machine.
The modular stainless-steel construction allows for easy access during washing process.
Contact us for advice
Our specialized consultants are available for a no-commitment meeting in which to listen to your needs and evaluate the technologies best suited for your production objectives. 
CONTACT US