Milling Equipment
GSO - GVSO - HORIZONTAL BRAN FINISHER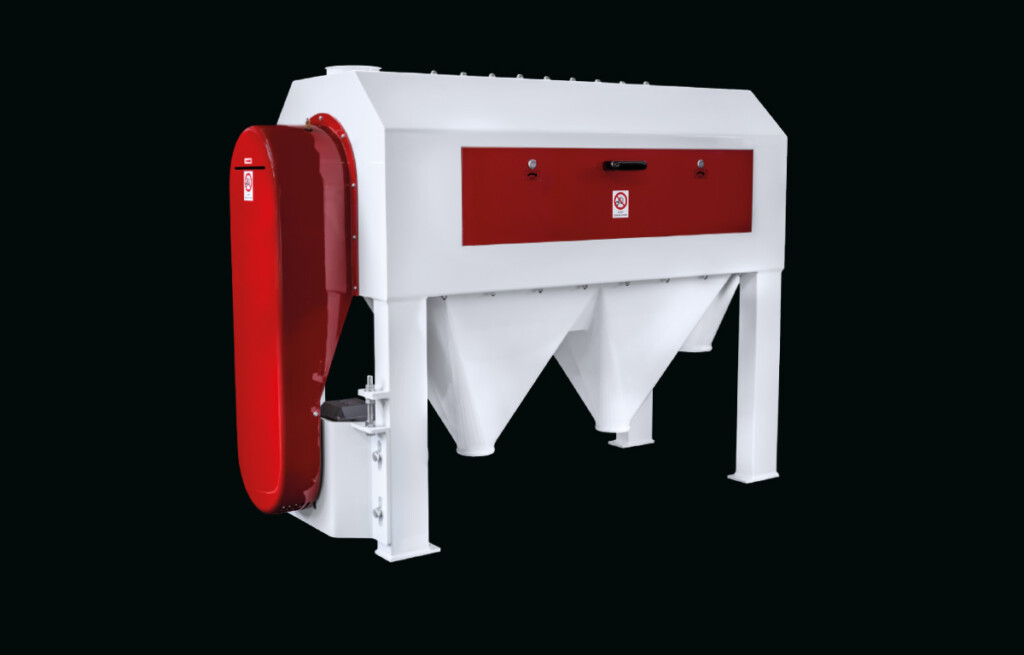 Machine designed to perform the sieving process with products characterized by poor flowing.
Materie prime
Durum
Maize
Oat
Rice
Soft wheat
Description
At machine entrance an air intake is mounted, allowing the product to move more easily towards the sieving mantel. The product enters the machine and, through a conveying screw, it is distributed evenly on the surface mantel by the rotor beaters that make it advance until waste dumping. By using a series of adjustable breaking paddles, the sieving process is optimized, changing only the stay time of the product.
The machine structure is in steel painted with food dedicated paint, allowing for food contact. The vibrating system of the machine is fundamental in improving efficiency, since it prevents stagnation of the sieved product.
Contact us for advice
Our specialized consultants are available for a no-commitment meeting in which to listen to your needs and evaluate the technologies best suited for your production objectives. 
CONTACT US