Maize Equipment
MDS - CORN DEGERMINATOR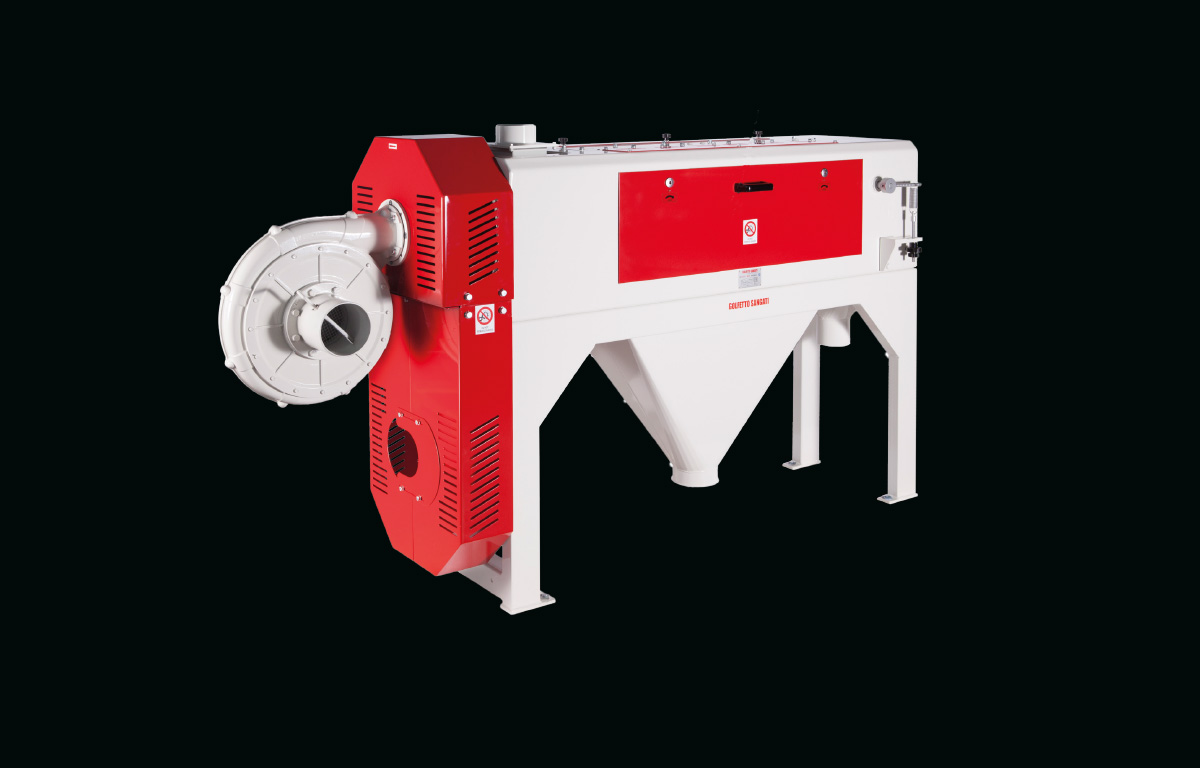 Machine designed for maize degermination.
Description
After being cleaned, conditioned and moistened, maize is distributed in the rotor area, thanks to a centrifugal distributor placed on the top of the rotor itself. The kernels are then cut by blades. Moreover, by working in full capacity, the machine causes auto-friction of the grains with exceptional results in terms of decortication, causing a full detachment of the seed.
Seed exits the mantel thanks to a preset air flow, which runs through the rotor to the metallic mesh, aimed at fully covering the rotor and depressing in order to unload.
The rounding of the blades mounted on the rotor, causes the slow advancing of the product yet to be fully crushed towards the unloading exit, in order to be recycled in the degerminator.
Washing process is eased by the structure which is in steel painted with dedicated products allowing for food contact. The MDS features manganese steel parts, which are important for maintenance guaranteeing very low wear over time.
The MDS is ideal in the production of grits for beer and snack food, with the highest performance and the lowest fat level.
Contact us for advice
Our specialized consultants are available for a no-commitment meeting in which to listen to your needs and evaluate the technologies best suited for your production objectives. 
CONTACT US