Auxliary Equipment
MOV - QUICK MIXER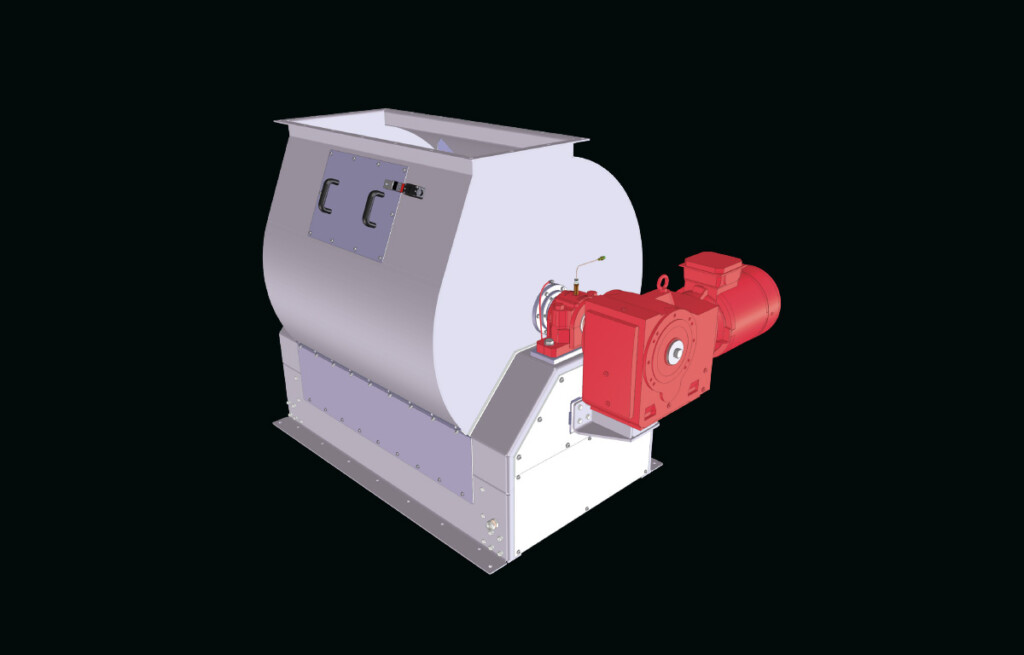 Machine designed to mix products, reducing significantly the mixing time guaranteeing optimal homogenization blends.
Materie prime
Durum
Maize
Oat
Rice
Soft wheat
Description
Composed of a steel circular casing that contains a paddle rotor that carries out a continuous forwarding movement, allowing a perfect homogenization of blends and additives.
The rotor, mounted on roller pillows, is activated by a pendular gear motor keyed directly on the shaft. The bottom opens up along its whole length, in order to allow a quick and complete unloading of the mixer through a bucket, avoiding any kind of contamination. The opening happens thanks to the pneumatic system.
The MOV is in dedicated painted steel allowing for food contact.
Contact us for advice
Our specialized consultants are available for a no-commitment meeting in which to listen to your needs and evaluate the technologies best suited for your production objectives. 
CONTACT US