Cleaning Equipment
PO - HORIZONTAL SCOURER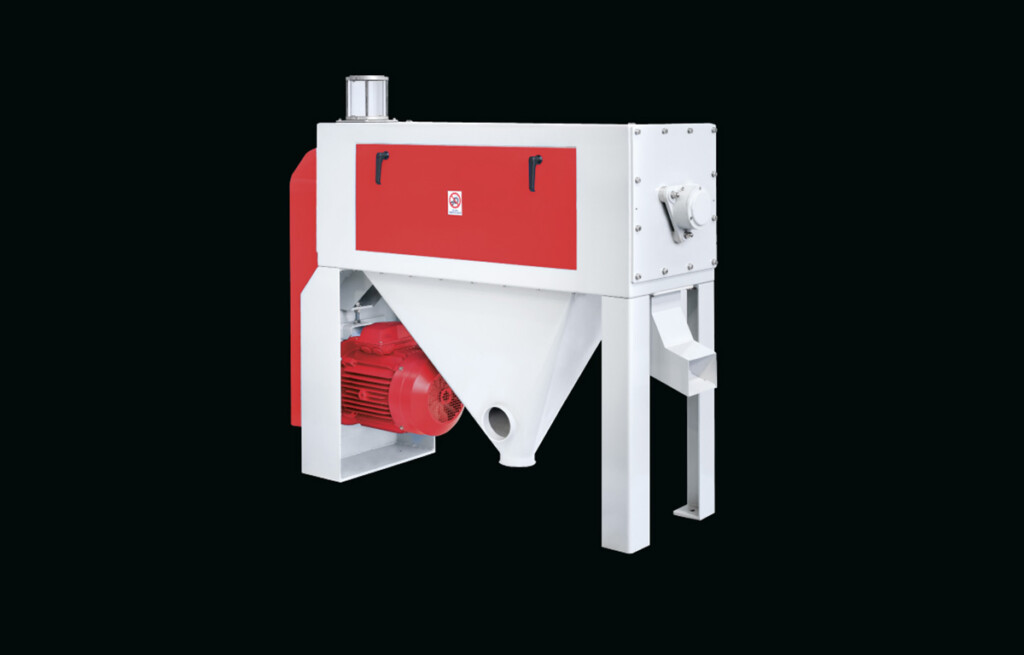 Machine designed to clean and remove the superficial parts of the bran and barbette, parts of the seed and powder that remained in the grain.
Materie prime
Durum
Maize
Oat
Rice
Soft wheat
Description
Grain enters the machine laying on the bottom, passing inside the mantel and is brought to the working area by the palette fixed in the rotor.
The centrifugation effect produces an energic friction in a peripheric zone focused between rotor and grain, in grain mass itself and between grain and mantel. This is what causes the peeling effect that detaches powder, beard, sed and the external kernel of the cereal grain.
While the healthy grains are not damaged and thanks to the inclination of the palette they are directed to dumping, the empty grains and the possible carbonated grains are broken and crushed till they can pass through the sieving mantel together with the peeling waste. The latter exit the machine throughout the collecting hopper.
Contact us for advice
Our specialized consultants are available for a no-commitment meeting in which to listen to your needs and evaluate the technologies best suited for your production objectives. 
CONTACT US